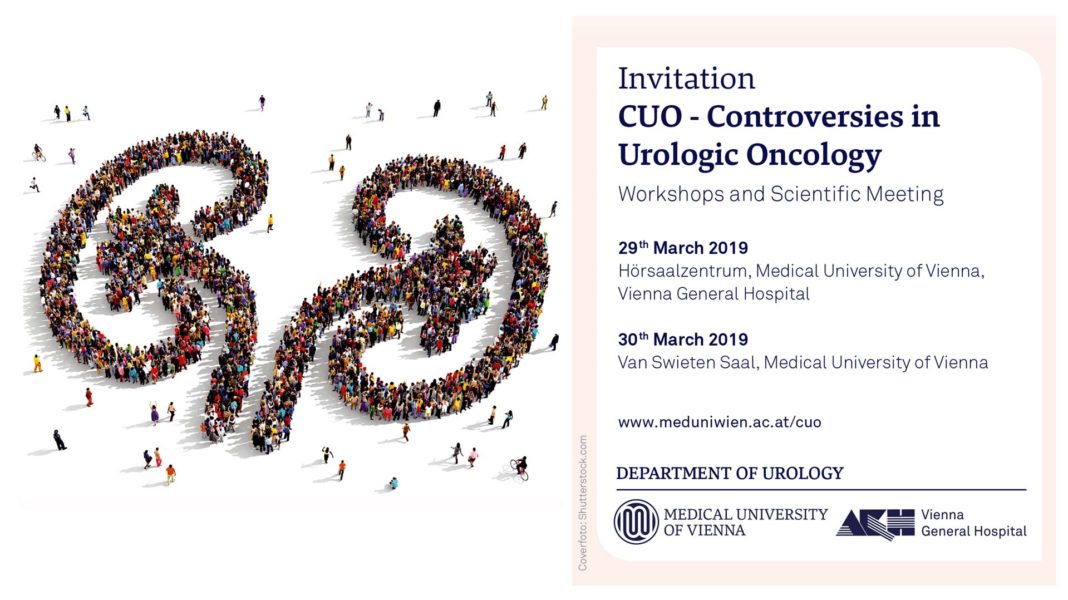 Liebe Kolleginnen und Kollegen!
Es ist eine große Ehre für uns, daß Herr Univ. Prof. Dr. Shahrokh Shariat, der wissenschaftliche Beirat unserer Gesellschaft der Organisator dieser hochkarätiger Veranstaltung am 29. und 30. März 2019 ist. Die Details und Anmeldung entnehmen Sie bitte dem Programm.
29th March 2019
Hörsaalzentrum, Medical University of Vienna,
Vienna General Hospital
30th March 2019
Van Swieten Saal, Medical University of Vienna
Für mehrere Informationen herunterladen Sie das Flyers als Pdf!